Don't worry about anything; instead, pray about everything. Tell God what you need, and thank Him for all He has done.

-Philippians 4:6 (NLV)
Thoughts on Today's Verse
Replace worry with prayer. In worry we talk to ourselves; in prayer we talk to God. Worry is self centered. Prayer is God centered.
My Prayer
Dear Lord, Thank You that you know all things, and that You know all things about me.  You hold the future in Your hands, and You hold  today. Thank You that we can cast all our cares upon You, for You care for us. I want to give this day to You.
In Jesus name.
Amen
Today's verse illustrated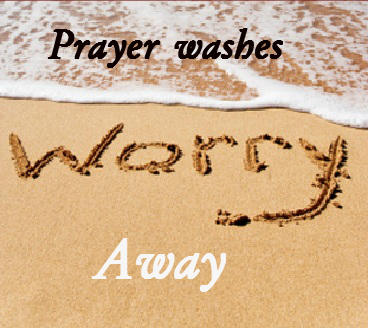 Daily Devotional direct to your Inbox!
Post your Comments