Philippians 4:10-23 – Paul's commendation or Thank you
COMMENDATION FOR THE RECENT GIFT 4:10-14
THE ARRIVAL OF THE GIFT MANIFESTED THEIR CONCERN FOR PAUL 4:10
The words at last do not involve a rebuke. Paul is not saying, "It's about time!" The delay in sending Paul support was due to lack of opportunity and nothing else. Perhaps they had limited means and it therefore took time to collect a gift for Paul. On the other hand, the delay could have been due to inability to find someone to travel to Rome to deliver the gift.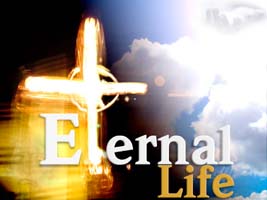 THE DELAY OF THE GIFT DEVELOPED PAUL'S MATURITY 4:11-14
In Learning to be Undisturbed by Circumstances 4:11-12
As Evidenced by His Lack of Complaint 4:11a
The word want means deprivation. Paul was content in all circum-stances and never had a sense of deprivation, even when a need existed.
As Evidenced by His Self-Sufficiency 4:11b
The word content translates a Greek word that means to be self-sufficient, to be independent of external conditions. It was used by the Stoics for the ideal condition. The word learned is important for two reasons. First, it shows this condition was not innate; man is uncon-tented by nature. Second, the word indicates entry into a new state, and thus, means come to learn. Paul had learned contentment in the "University of Christian Living" through adversity. Adversity is part of life, and we cannot avoid it. We can, however, choose our response to it and become either bitter or better.
As Evidenced by His Capacity for Life 4:12
It is impossible to enjoy and appreciate anything until we let go of it. This is the secret of enjoyment of material possessions (notice Paul calls this a secret). It is a secret because so few ever discover it. It has been well said, "He is no fool who gives up that which can-not be kept for that which cannot be lost." How did Paul learn to be content in any state? The answer lies in that he regarded all things as from the hand of God. What is withheld is withheld by God, and what is given is given by God.
In Learning to Draw on Christ's Power 4:13-14
In verse 11 we noted that the word content referred to self-sufficien-cy. Verse 13 shows that the root of Paul's self-sufficiency is Christ's sufficiency. The all things referred to here point specifically to the capacity for contentment. Verse 14 is important in maintaining balance. The Philippians could have said, "Paul is content, he sees all things as from the hand of God, why should we give?" This is not true at all. They had done a commendable thing in giving to Paul.
COMMENDATION FOR THE PAST GIFT 4:15-19
A COMMENTARY ON THE MAJORITY OF THE EARLY CHURCHES 4:15
"And you yourselves also know , Philippians, that at the first preaching of the gospel, after I departed from Macedonia, no church shared with me in the matter of giving and receiving but you alone…"
The majority of churches were completely insensitive and unre-sponsive to Paul's material needs. The words giving and receiving are business terms referring to the credit and debit side of the ledger. It involves a service for which a legitimate financial debt is created. The word shared is the Greek verb from the noun koinonia, which means fellowship. Giving to the Lord's work is a fellowship, a joint-participation with the one to whom it is given.
A COMMENTARY ON THE CHURCH AT PHILIPPI 4:16-19
As to Their Generosity 4:16-17
"…for even in Thessalonica you sent a gift more than once for my needs. Not that I seek the gift itself, but I seek for the profit which increases to your account."
As to Their Gift 4:18-19
"But I have received everything in full, and have an abundance; I am amply supplied, having received from Epaphroditus what you have sent, a fragrant aroma, an acceptable sacrifice well-pleasing to God. And my God shall supply all your needs according to His riches in glory in Christ Jesus."
The Gift Was More Than Adequate
The term received…in full was used consistently of a receipt indicating payment in full.
The Gift Fulfilled Their Ministry as Believer-Priests
This is indicated by the word aroma and the word sacrifice.
The Gift Was Viewed with Pleasure by God

The Gift Did not Make the Givers Poorer

CONCLUSION 4:20-23
"Now to our God and Father be the glory forever and ever. Amen. Greet
every saint in Christ Jesus. The brethren who are with me greet you. All
the saints greet you, especially those of Caesar's household.The grace of the Lord Jesus Christ be with your spirit."
It should be noted that each of Paul's letters begins and ends with
a mention of grace. It is as though grace were the framework for
his letters.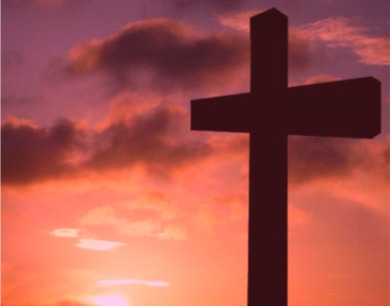 Latest posts by Chester McCalley (see all)
Daily Devotional direct to your Inbox!
Post your Comments